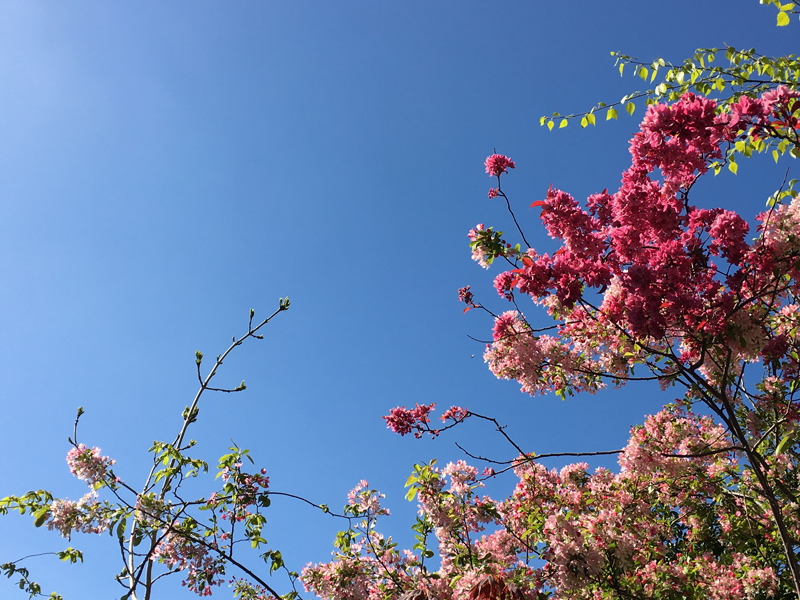 ACE – Action in Caerau and Ely
Dying Matters Awareness Week 2021 (10 – 16 May)
ACE – Action in Caerau and Ely hosted a number of events to mark and contribute to Dying Matters Awareness Week.
Over the past year, Kimberley, our Macmillan Development Officer, has been working with community members and partners to identify and develop community responses to death, dying and bereavement. One project developed under this umbrella is Grief Space, an online weekly peer support group aimed at those who are bereaved. During Dying Matters Awareness Week, a small group of us were able to safely meet in the grounds of the Dusty Forge. Local community member, Helen, tells us what she thought of the session:
'I confess that, at first, I felt like a bit of a fraud when I recently attended a Grief Space session.
Although I have experienced the loss of many family members and friends, I have had what I regard as four 'biggies', with the most recent heartbreaking bereavement being six years ago. Surely that meant that all my grief was done and dusted, and tucked away in a far recess of my busy mind? Or so I thought.
On the evening of our meeting, as I regarded my grief as 'old', I really thought I would just be an observer, but as soon as the first participant starting speaking about her loss, my heart went out to her, and all the heartbreak I had for my own family members came flooding back to me. Two participants were coping with the loss of loved ones during the Covid pandemic, so they were grappling not only with bereavement, but also 'guilt' at not being able to be present through their illnesses and subsequent deaths. One felt that they had let down their loved one, as they couldn't give them the funeral they felt she deserved! These emotions can only complicate the natural process of grief later on down the line!
As the participants spoke, I could 'feel' their heartbreak. Not only had they lost their relatives, but due to the isolation caused by Covid, they really didn't know what to expect from grief. Was it normal to cry every day, or for people to not know what to say to you, or why they felt they wanted to constantly talk about their loss? If nothing else was achieved that evening, I really feel that sharing our bereavements, both recent ones and older, we all realised that whatever emotion we experience, in whatever order we experience them in, we're all normal. Cry, get angry, feel sorry and then guilty! All normal. Take as long as you want, just make sure you don't get stuck in one of the stages.
Talking to our group made me realise that my grief was in fact still as fresh as a daisy, but time had helped me put it into context, and although it could now be classed as 'old', it is as gut-wrenching to me as on the day my loved ones passed away. I am just able to cope with it now'.
Responding to feedback from community members, ACE will alternate Grief Space sessions with in-person sessions running 1st and 3rd Wednesdays of every month (6pm – 7:30pm) and online sessions running 2nd and 4th Wednesdays (6:30pm – 7:30pm).

To find out more, please contact Kimberley on 02920 003132.